Sly B and I saw two great films yesterday. I recommend both of them: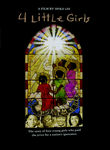 First,

4 Little Girls

is an outstanding Spike Lee documentary about the 1963 16th Avenue Baptist Church bombing in Birmingham. It was amazing, and I recommend it to everyone.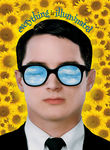 Second,

Everything is Illuminated

is a beautiful film about an American man who goes in search of information about his grandfather and what happened during the Holocaust in the Ukraine. You really should check it out.