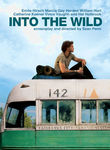 I need to pack this laptop up and get to the airport this morning, but just had to get this one out.

We pretty much hated this movie. Poor privileged white boy. Didn't take a compass to Alaska. Didn't walk a few miles to find the bridge and cross the river.

1 out of 5 nipples. Being generous because the soundtrack was pretty sweet.